---
Custom Branding Design, Multi-Lingual Website Design
The Big Rig team wanted to build a new brand that resonated with their primary audience: Truckers of America's heartland. This meant designing a new logo, marketing collateral, hats, shirts, and a new website that appealed to clients in the trucking industry
Big Rig wanted a logo that would look great on any medium: computer and mobile screens, marketing materials, hats, shirts, and much more. X Factor created a custom logo and branding materials that proudly displays the stars and stripes, and can be applied to any material or surface. New Insureds even get a free Big Rig branded hat upon first signing on!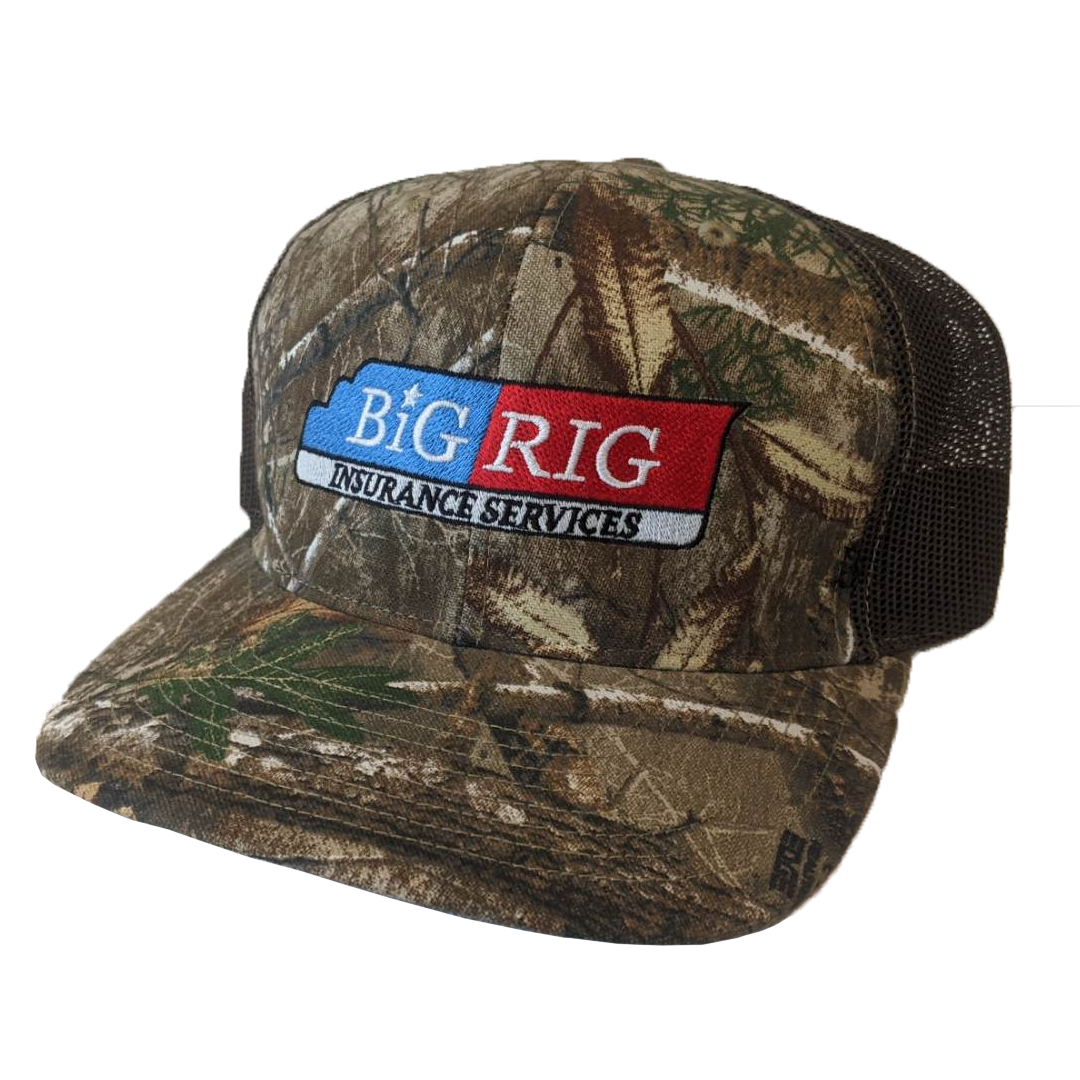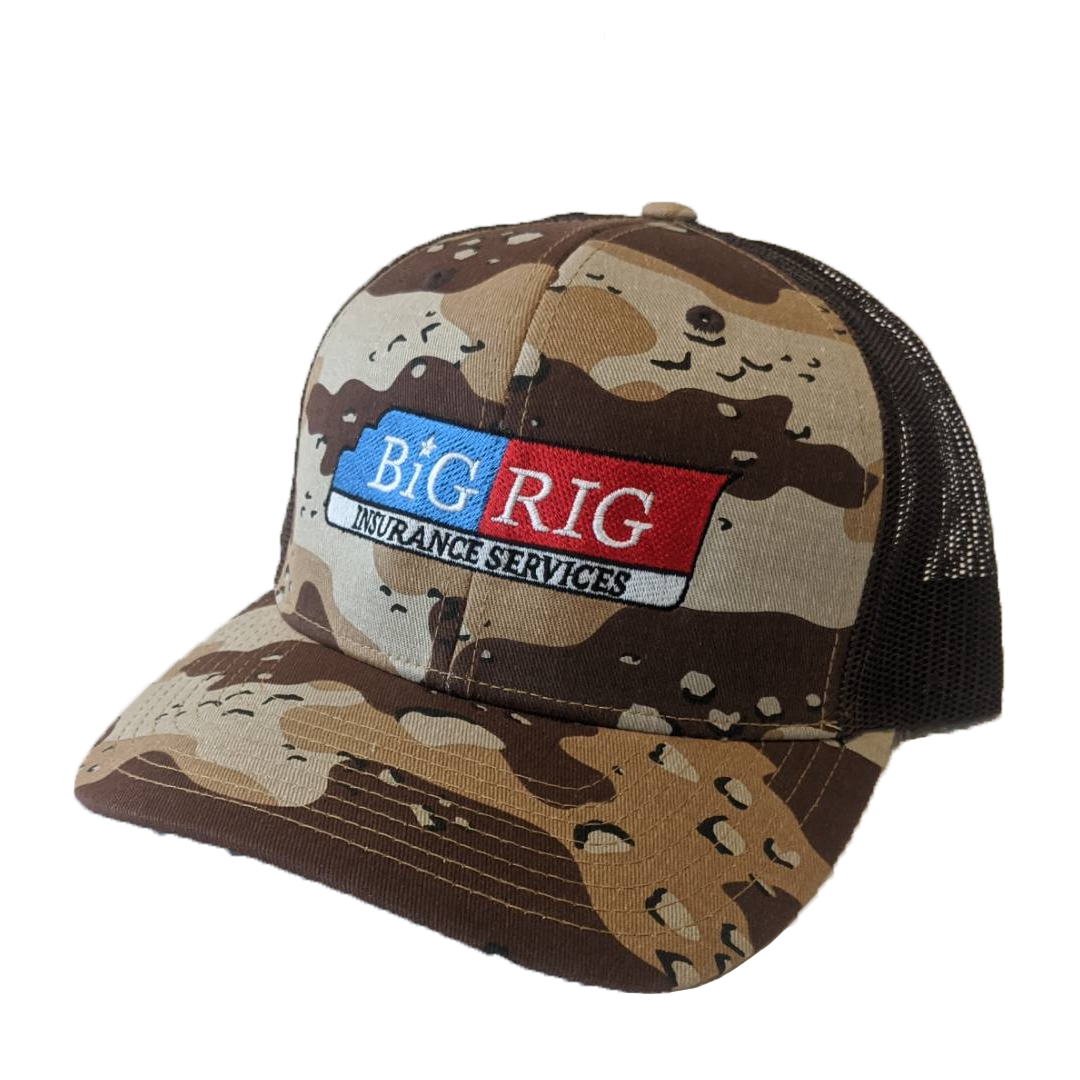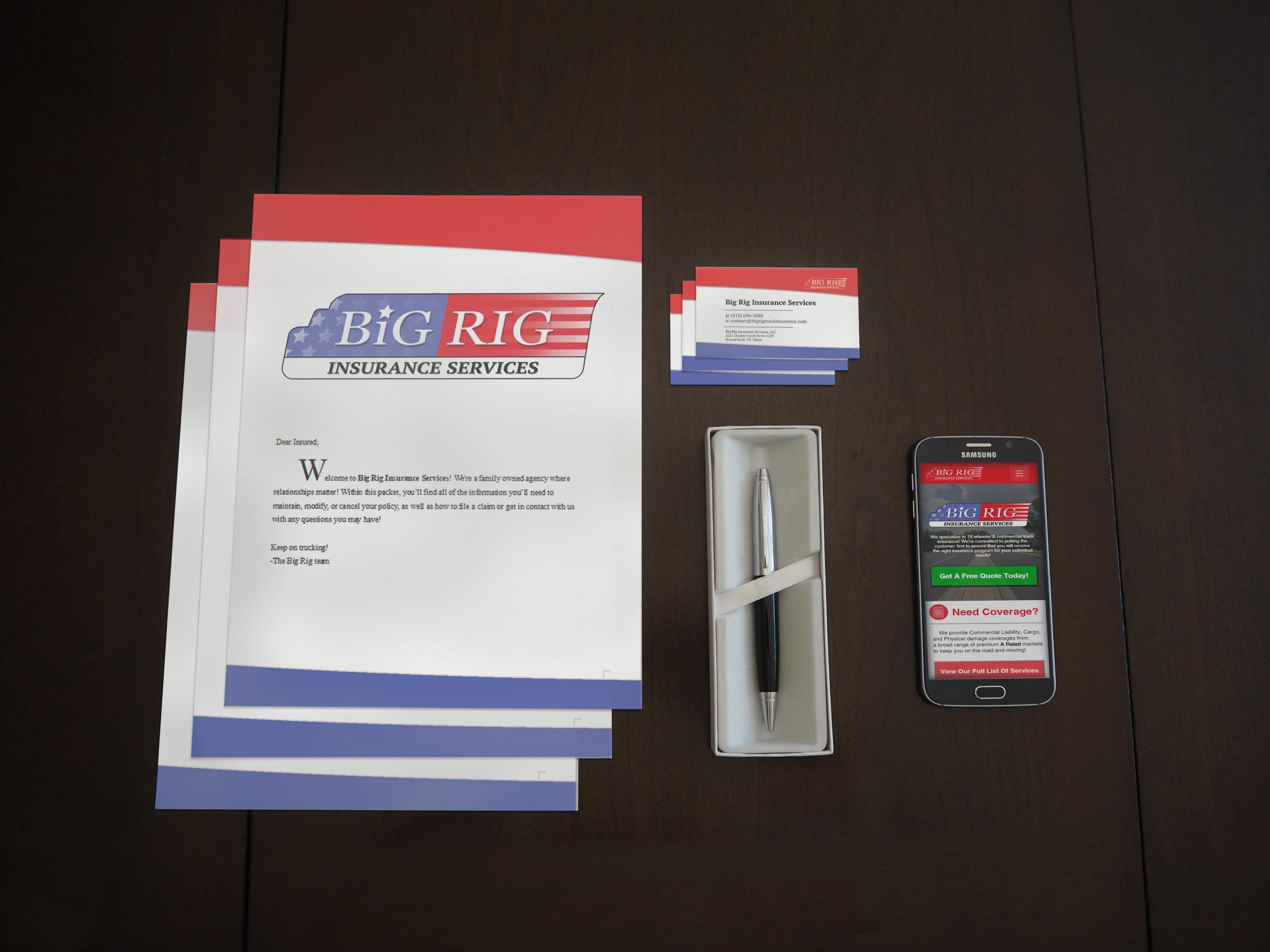 Big Rig wanted to replace their old template website with a custom, multi-lingual website designed specifically for their brand and customer base. Because their users spend long hours on the road and away from a computer, the site needed to be easy to use and mobile friendly. It was also essential that their site visually reflect their ties to central Texas by utilizing local photography.
We replaced the legacy template site completely with a simple and sleek design that would be easy to navigate on mobile. The clutter of the old homepage was replaced with a more vertical layout that emphasized scrolling instead of packing excess content in to one place. Load times were also significantly decreased to clients on the go.
Before
After
A significant percentage of truckers in Texas speak Spanish as a first language. This made having a multi-lingual site a must for Big Rig. We created a site that dynamically translates all text to custom-written Spanish copy at the click of a button to help Big Rig more effectively serve their Spanish-speaking customers customers.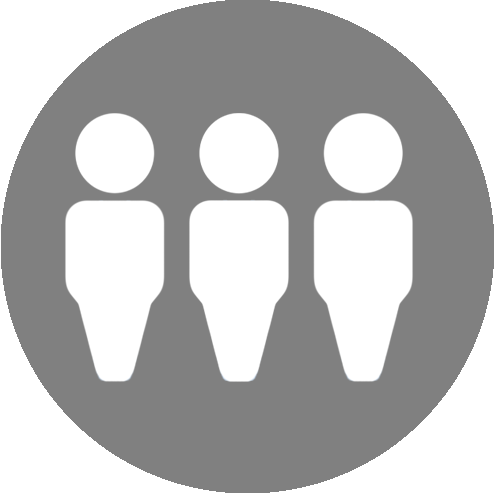 Satisfied Customers
Improvements to the Big Rig site have empowered English and Spanish-speaking customers to make the most of their services
Brand Awareness
Big Rig's new brand has graced the shirts and hats of satisfied customers on social media
Increased Sales
Big Rig's sales have increased by over 400% since we began working with them
Interested in seeing what X Factor can do for you? To request a proposal for your project, fill out the form below, and an X Factor representative will be in touch soon!